Children Programme
Children's corner for the little ones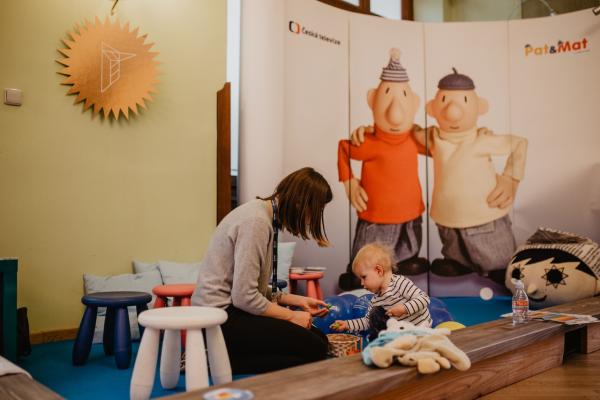 Don't have babysitting for your children and you are interested in the festival's programme offer? Take advantage of the children's corner for the little ones right at the Festival Centre.
WHEN: daily 10.00AM - 6.00PM
WHERE: Social Hall in Měšťanská beseda
HOW: in style, we entertain children, among other things, with games, a mascot and
various competitions
FOR WHOM: children up to 3 years
HOW MUCH: free (registration required at the Box Office)
Animation workshops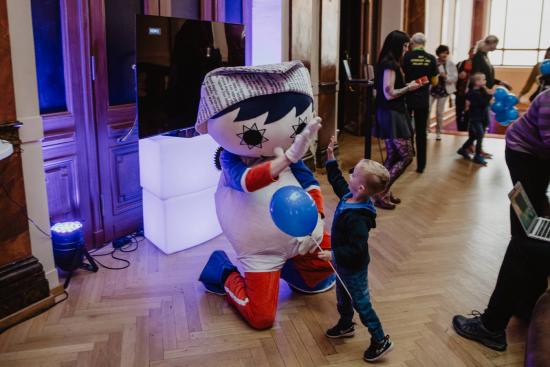 Have you always wondered how to make the film move, how long it takes to shoot one Večerníček and how you can try it for yourself? Come to the Festival Animation Workshop over the weekend where two stage sets, two lecturers, A Puppet, A Spotty and A Painty are waiting for you.
WHEN: Saturday and Sunday from 1.00PM and from 4.00PM
HOW LONG: approx. 2 hours
WHERE: Měšťanská beseda, Mirror Hall
FOR WHOM: max. 10 children 6 years and older
HOW MUCH: free (registration required at the Box Office)
GOAL Exhibition
Czech football heroes
Get to know the biggest stories of Czech football and practice not only the basics of football with children on the big field, but also teamwork and fair play. Each point will test your gaming skills and character. Can you keep your balance with your
teammates? Do you have a hard and accurate shot? Will your pass hit the target? GOAL is not just about training.
Using the example of real human stories, it tells children that only sports performance is not enough for heroism, but also exceptional human qualities are needed, which include courage and honesty.
WHEN:
Mon-Fri: 8:00AM - 6:00PM
Sat-Sun: 10:00AM - 6:00PM
WHERE: DEPO2015, Presslova 14, Pilsen
HOW MUCH:
Adults: CZK 90
Family admission (2 adults + 2 children): CZK 200
Children 4-15 years / elderly 65 + / disabled: CZK 60
Children under 3 years: FREE