We can do it together
The 34th season of the Finále Plzeň Film Festival will take place in compliance with all hygienic and epidemiological measures that will be in force throughout its duration (24 – 29 September 2021).
General rules and recommendations
Moving around the Festival premises
To allow movement at the festival premises and to enter the cinemas, each visitor must meet one of the following conditions:
Control wristband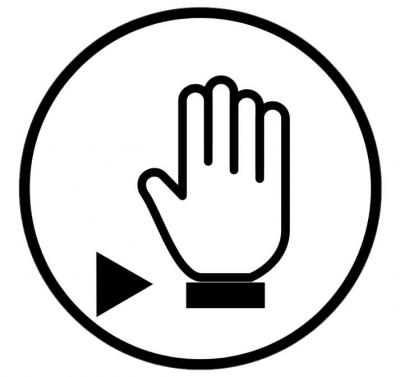 If you meet one of the three conditions above, we will issue you a control wristband. With the band, which works as a proof of non-infectiousness, you will not have to show a valid certificate for each entry.
Where can I get the control wristband?
If I am an invited guest, at the Guest Service section in Měšťanská beseda.
If I am a Festival visitor, at the Festival Reception in Měšťanská beseda.
Each visitor will receive a control band directly on their wrist. It will not be possible to pick up a band and pass it on to other visitors.
To obtain a control band, it is necessary to show a QR code from the EU COVID-19 Certificate, either in a printed form or in Tečka application. You can find out more about the EU COVID-19 Certificate at ocko.uzis.cz.
Recommendations of the organizers of Finále Plzeň
Download the mobile app Tečka to quickly and reliably show details of vaccination, past illness or valid test.
If you are going to show a PCR or antigen test, have it done as close as possible to the date of your visiting the 34th Finále Plzeň and make sure it is valid for the time you want to spend at the Festival.
If your test expires during the Festival, immediately get another test with a certified provider.
Have a sufficient supply of approved respirators or nano-masks with you for respiratory protection.
Monitor your own health and follow the valid guidance of the Czech Ministry of Health.
Mobil app Tečka


Testing options
Certified laboratories performing PCR or antigen tests:
According to valid regulations of the Ministry of Health of the Czech Republic, every insured person who can show an insurance card or a replacement document is entitled to free antigen testing from 1 June 2021 once every 7 days. According to the valid regulation, every insured person is entitled to a free PCR test twice a month.
Updated information can be found at www.covid.gov.cz.
If necessary, it is possible to perform an antigen test on site (self-test from home does not apply). Antigen tests will be available for purchase at CZK 70 at the Festival Reception and you can perform them at the designated place in the Festival Centre.
In such case, the test will be valid only for the specific screening before which you perform the test, so we recommend having a test certificate from a certified laboratory.