Accomodation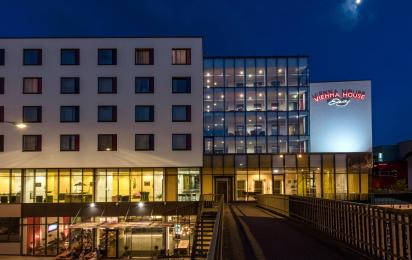 The Vienna House Easy Pilsen hotel is located in the center of Pilsen, a few steps away from the train station and directly opposite the Plzeňský Prazdroj brewery. It is an ideal starting point for discovering the beauties of the historic centre, Mlýnská strouha park and the brewery complex. The hotel offers accommodation in air-conditioned double rooms with breakfast and parking, Wi-Fi is available free of charge. You can also enjoy a drink on the summer terrace of the restaurant or in the lobby bar.
U Prazdroje 6, Plzeň
GSM: +420 378 016 111
Booking: ubytovani-ZAVINOVADLO:festivalfinale.cz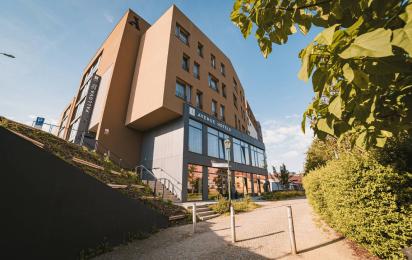 Discover comfortable accommodation in a new hotel in the heart of Pilsen. Enjoy the comfort offered by our rooms and find the perfect place to be your home during the film festival Finále Plzeň!
Hotel Avenue Pallova 28,
Pallova 2814/28, 301 00 Plzeň
GSM: +420 606 756 385
Booking: ubytovani-ZAVINOVADLO:festivalfinale.cz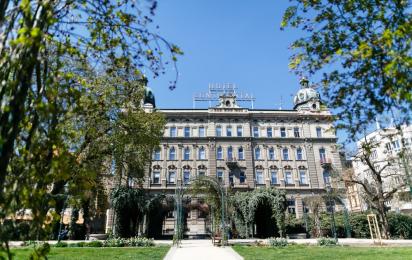 The Hotel Continental belongs among the oldest hotels in the city and will enchant you with its hospitality and welcoming atmosphere.
Zbrojnická 312/8, Plzeň
Booking: ubytovani-ZAVINOVADLO:festivalfinale.cz
The Courtyard Pilsen welcomes you to the Czech Republic with modern luxury, helpful amenities, and an impeccable hotel location in the city's historic district. Whether you're here our hotel will make you feel right at home. Spacious accommodation features free Wi-Fi, deluxe bedding, flat-screen TVs, and picturesque views of Pilsen.
Hotel Courtyard by Marriott Plzeň
Sady 5. května 57, 301 00 Pilsen
GSM: +420 373 370 100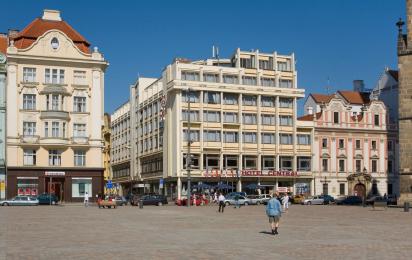 The Central Hotel built in 1972 in the place of the former "At Golden Eagle" House and Guesthouse is remarkable not only for its location in the very centre of the City of Plzeň opposite to the St. Bartholomew Cathedral but also for its building being designed by architect Jaroslava Gloserová. We offer accommodation in 77 well-appointed rooms and a restaurant with a view of the Square of the Republic. The hotel has a parking area available in an enclosed yard.
Nám. Republiky 33, 301 00 Pilsen
GSM: +420 377 226 757
IBIS hotel Pilsen offers modern accommodation in a quiet place with a friendly atmosphere.
Come and see, we are looking forward to you - the team of the IBIS Hotel Pilsen.
Univerzitní 65, 301 00 Pilsen
GSM: +420 377 887 777