Where to eat before or after a film?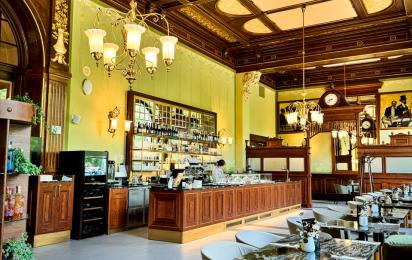 The first film shot of the newly renovated Beseda Café already took place in the Měšťanská Beseda studios in November.
Our series run every day and have many viewers. Experienced Pilsen actors and amateurs serve rich breakfasts, daily menu and traditional dishes that will please many film fans.
After a good movie with a glass of delicious wine in exclusive company, you will spend a nice evening in the Beseda Café feeling like home in slippers in front of the TV.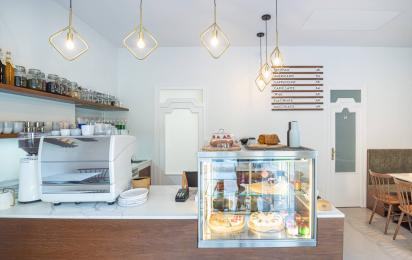 Brunch in the morning, selection coffees and small snacks all day, original drinks and sandwiches in the evening. All of this is Walter, a café in the city centre and your stop in between festival screenings.
After submitting the festival accreditation, you will get a 10% discount on all offered products. The discount applies on festival days 25 - 30 September 2020.
We recommend booking a weekend brunch!
GSM: +420 774 448 380
MON - THU 7:30 – 22:00
FRI 7:30 – 23:00
SAT 9:00 – 23:00
SUN 9:00 – 15:00
email: hello-ZAVINOVADLO:walterpilsen.cz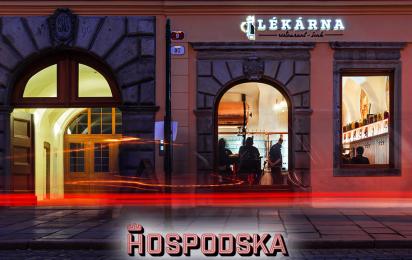 There are places that combine the rich history of an amazing building with perfect Pilsner tank beer and quality food. The main role is played by a dewy pint of Pilsner Urquell beer and modern, hearty meals made with high-quality ingredients.
GSM: 735 123 648
MON-THU 11:00 – 23:30
FRI 11:00 – 00:30
SAT 11:30 – 00:30
SUN 11:30 – 22:00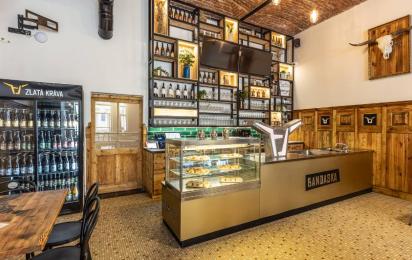 The best table in Pilsen. Martinská 1. For more than 15 years…
GSM: 777 760 146
TUE-SAT 11:00 – 1:00
SUN-MON 11:00 – 00:00
email: husa-ZAVINOVADLO:hospodska.cz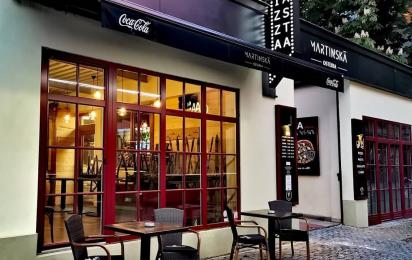 MōōVEMENT is an independent café with selected coffee and a nightclub in the centre of Pilsen. It offers space for active and creative people and participatory projects.
Visit this creative café and club hub. Alternative concerts, DJ events, creative project presentations, workshops, craft pop-ups, art exhibitions, educational lectures, screenings of independent films and many other events are regularly held here.
GSM: +420 608 714 372
MON - SUN 11:00 - 0:00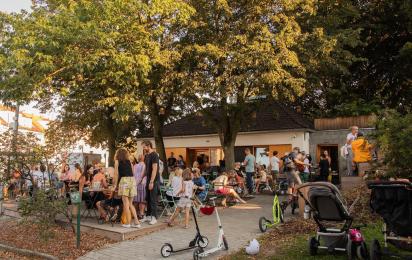 One of the few Pilsen cafés where they prepare coffee in other ways than just classic espresso. They take coffee from several selected coffee-roasting companies to ensure a constant supply of new tastes. The café's artistic atmosphere is complemented by photo exhibitions.
GSM: +420 601 316 300
MON-THU 11:00 – 23:00
FRI 11:00 – 00:00
SAT 16:00 – 00:00
SUN 16:00 – 22:00
A music club with good music, excellent sound, fully stocked bar. A café with traditional Italian coffee, homemade desserts and lemonades, pleasant atmosphere, ideal for a hearty breakfast in the morning and a fine drink in the evening.
GSM: 773 830 711
MON-THU 7:30 – 02:00
FRI 7:30 – 04:00
SAT 9:00 – 04:00
SUN 11:00 – 00:00
email: info-ZAVINOVADLO:andelcafe.cz