Finále Plzeň won't be just about films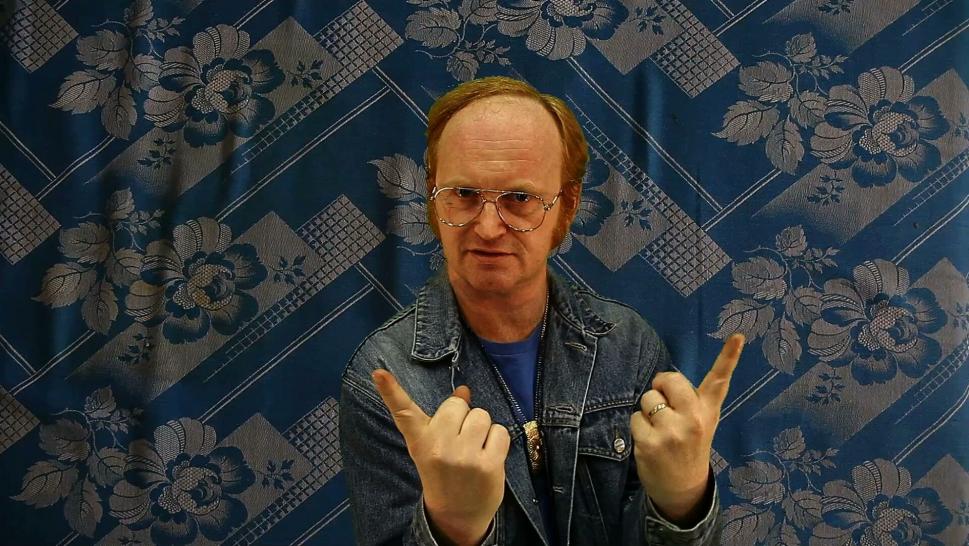 Jan Svěrák, Michael Kocáb, The Film Critic's Wife and their books, concerts of Mucha and VENTOLIN DJ SET & GUESTS, successful exhibition of Eliška Podzimková, busker performances, open-air screenings and animation workshop for children - the 33rd season of the Finále Plzeň film festival is definitely not just about films. It will take place from 16 to 22 April 2020 at Měšťanská beseda and other venues.
Animate the Little Prince
After an extraordinary reception in Prague, successful artist Eliška Podzimková will come to Pilsen to introduce her illustrations for the Little Prince book. Her photographs accompanied by drawings create a unique world with a rare visual form. The installation is also exceptional in that visitors can use an application on their phones to animate individual images. "We will bring the exhibition directly from Vienna and the viewers will be able to enjoy it at the DEPO2015 from 17 April until the end of May," reveals Podzimková, who was selected as one of the 30 under 30 personalities of this year by Forbes magazine, she worked with Jamie Oliver, and her illustrations were published in American Vogue and on the title page of New York's Metro magazine. The exhibition opening will be hosted by Jan Cina, who was nominated for the Thalia Award for his role as Little Prince last year.
Admission:
adults CZK 80
children (4-15 years)/seniors/people with disabilities CZK 50
family (2 adults + up to 2 children 4-15 years) CZK 200
children under 3 years go free
Tickets available from 6 April at www.festivalfinale.cz and www.goout.cz.
Authorial Readings of Famous Men and The Film Critic's Wife
In cooperation with the Luxor bookshop, we will create a relaxation zone with books at Měšťanská beseda, including four authorial readings. Jan Svěrák will read from his first novel Bohemia, Michael Kocáb will present his memories of 1989 in the book Vabank, actor and comedian Petr Vydra will flip through humorous texts from his collection Voice and Other Stories. There will also be a reading from the popular blog The Film Critic's Wife, recently published in a book form. You can look forward to the most sophisticated recitation by film journalists, script editors, critics and cinema directors.
Tickets available from 6 April at www.festivalfinale.cz.
Music in and out of doors
After a long day in cinema, viewers will be able to relax at concerts in the Angel Music Bar. On Thursday 16 April, it will present pseudo-punk band MUCHA from Brno, on Friday the Slovak duo MARTIN MATYS & KENNY ROUGH and on Saturday the main attraction in Pilsen will be the ever-popular VENTOLIN DJ SET & GUESTS. "This time, Ventolin will focus on tracks by producers he respects and likes. He regularly sells out his concerts in Pilsen so I recommend booking your tickets early," says Eva Veruňková Košařová, the director of the Finále Plzeň festival.
Ticket booking information coming soon.
But that's not all. On 17 April, the MōōVEMENT bar will host a vinyl show, compiled of the best that has been heard on the silver screen, called SOUNDRTACK MOVIE NIGHT. Street artists called buskers will perform in Kopeckého sady in front of Měšťanská beseda from Friday to Tuesday afternoon. "We have started a new cooperation with Pilsen Busking Fest in order to involve local cultural actors in the festival activities. We will introduce local acrobats, musicians and theatre actors. After that, traditional free Silent Cinema screenings will be held in the park," says Eva Veruňková Košařová.
Little Big Finále
The festival wants to educate its audience from the earliest age. Together with their parents, they can see the Czech Lion award-winning fairy tale Watchmaker's Apprentice, The Princess Enchanted in Time, the popular Pat and Mat: DIY Troubles, Czech animated film Sweet-tooth Bear Stories, German animated film Fany and a Dog and for older audience, Czech-German film Knots and Oranges. Schoolchildren, who are planning a star career in filmmaking or just want to try out something new, will be able to attend animation workshops on environmentalism and water management at the Vestředu Gallery on Martinská Street from 17 to 20 April. The smallest festival participants will be looked after in the crèche at Měšťanská beseda.
Tickets available from 6 April at www.festivalfinale.cz
Open-air screenings under the Theatre
The festival's long-term cooperation with the University of West Bohemia (UWB) will be expanded this year by the screening of short animated films by UWB students. They will be screened onto the Grand Theatre building in front of the Walter Café. Each festival accreditation holder will receive an additional 10% discount at the café.
And afterwards?
On Monday, 20 April, a Pilsen cultural venue Papírna (former paper mill) will traditionally host an educational and entertainment event called AUTISM STAND-UP where visitors will experience what it is like to be autistic and watch stand-up comedians Arnošt Frauengerg, Adéla Elbel and Nela Berg.
Ticket booking on the website https://www.motyl-plzen.cz/autismus-na-stojaka/ (tickets can be purchased directly from MOTÝL, Žlutická 2 in Pilsen or paid by bank transfer and picked up on the day of the event in Papírna). There will be a 50% discount at the venue for festival accreditation holders.
The whole festival takes place thanks to the long-term support of our main partners, Eurosoftware s.r.o. and ŠKODA JS. Thank you.